Returns at a Glance is a new report listing all the returns of your books that were received by Ingram. This report can be accessed by clicking on the link for Sales.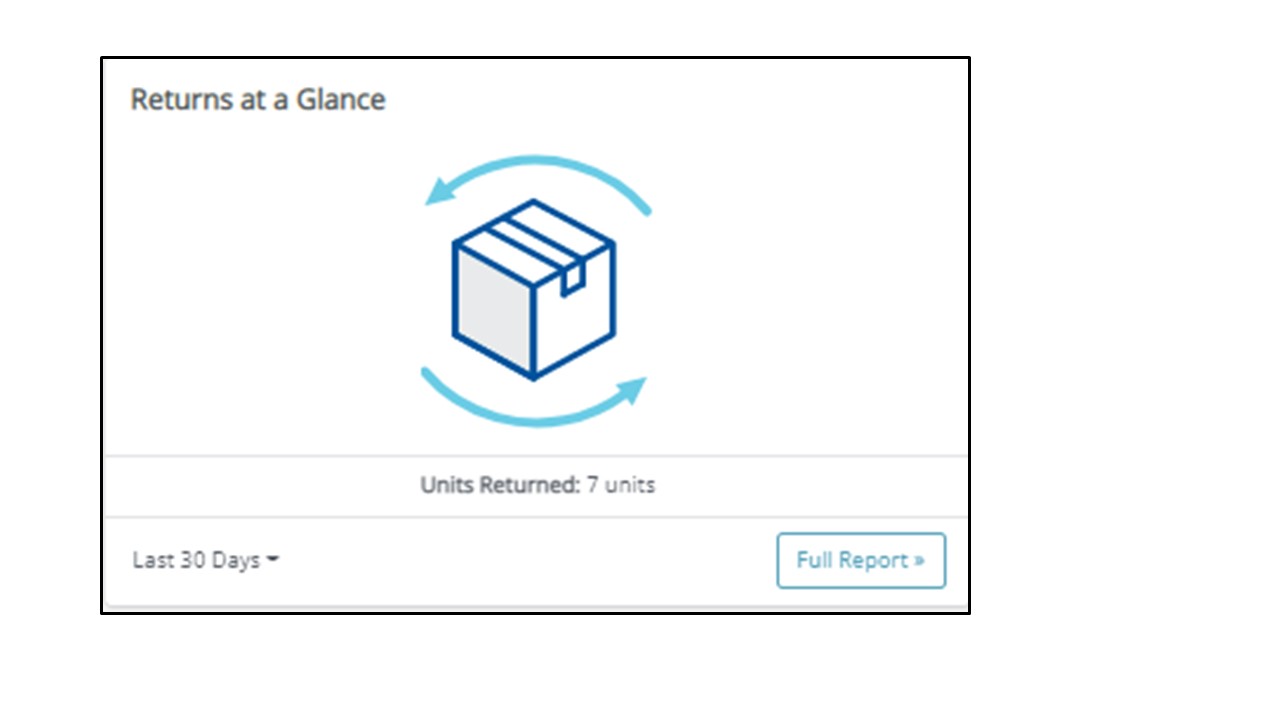 With the new Returns report, you can easily view books that were returned from bookstores and retailers.
The date of return is the date the returns were processed into our system before being destroyed or shipped back to you.
You can continue to find a summary of your returned units as part of your compensation reporting, but this new Returns at a Glance report is intended to allow you to see this information in a standalone format.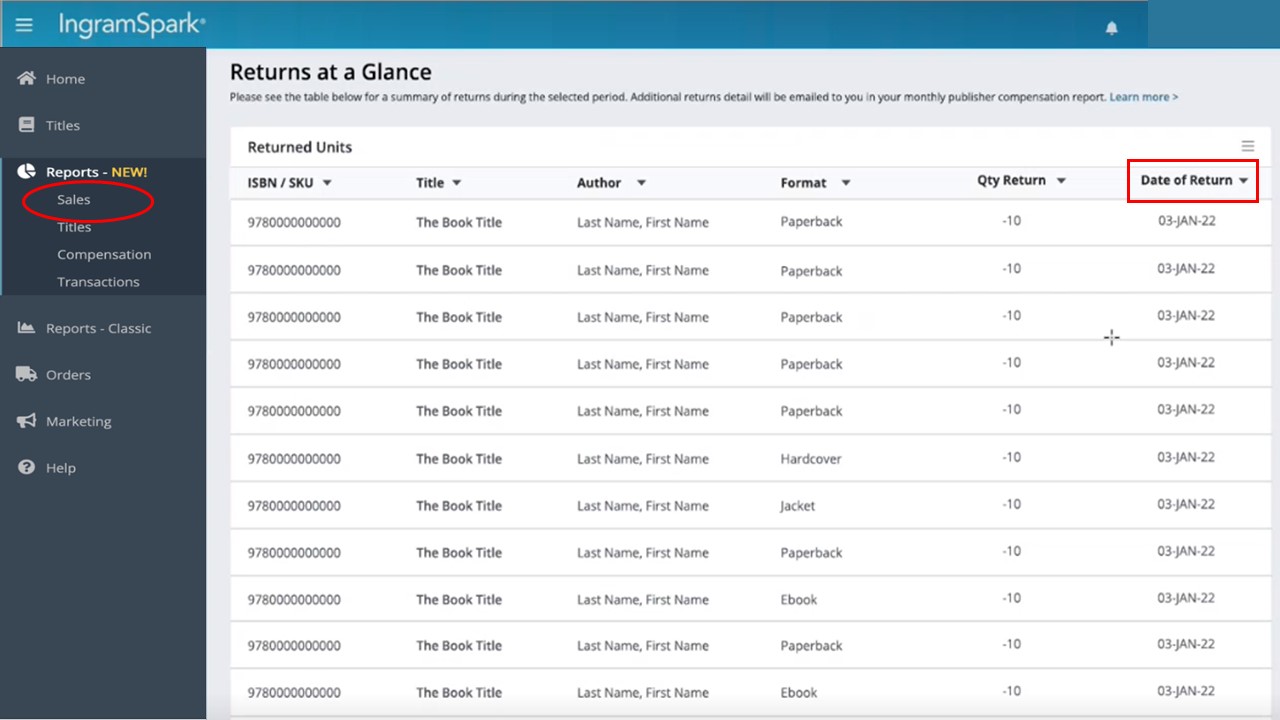 If you have suggestions for improving this reporting
please leave us a comment!
Click the FOLLOW button to be alerted to updates to this article.