With the Market Pricing Export, you can download the pricing for all of your books.
This report includes the title, ISBN, the status of the title, the format, and all the pricing information for each market.
You can easily view which titles may need pricing adjusted.
From the left side navigation, click on Titles to access this report.
The "Download Report" button downloads a stock version of the report with all of the data points, while the "Download Custom Report" allows you to select which data points you want in the report and in the order you want to see them.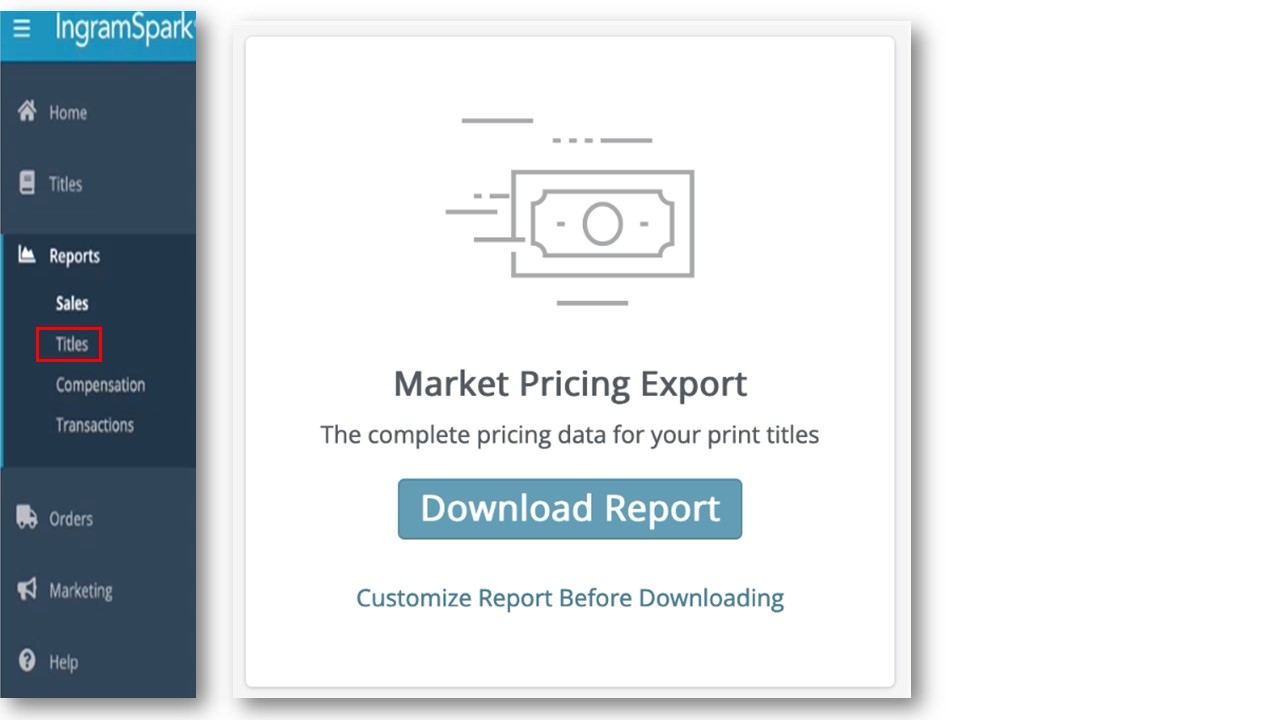 If you have suggestions for improving this new reporting
please leave us a comment!
Click the FOLLOW button to be alerted to updates to this article.