This article provides details about compensation terms and payments for ebook sales.
There is an Ebook Sales Models Summary page in the PDF version of the Ebook Sales Report. The totals on this page are identical to the Retail Summary page, but instead of listing the various retailers for each sale, this new page will summarize the sales by the Ebook Sales Model (i.e. Pay_Per_Use, Singe_User, etc.) used. Below is a screenshot from this new summary statement: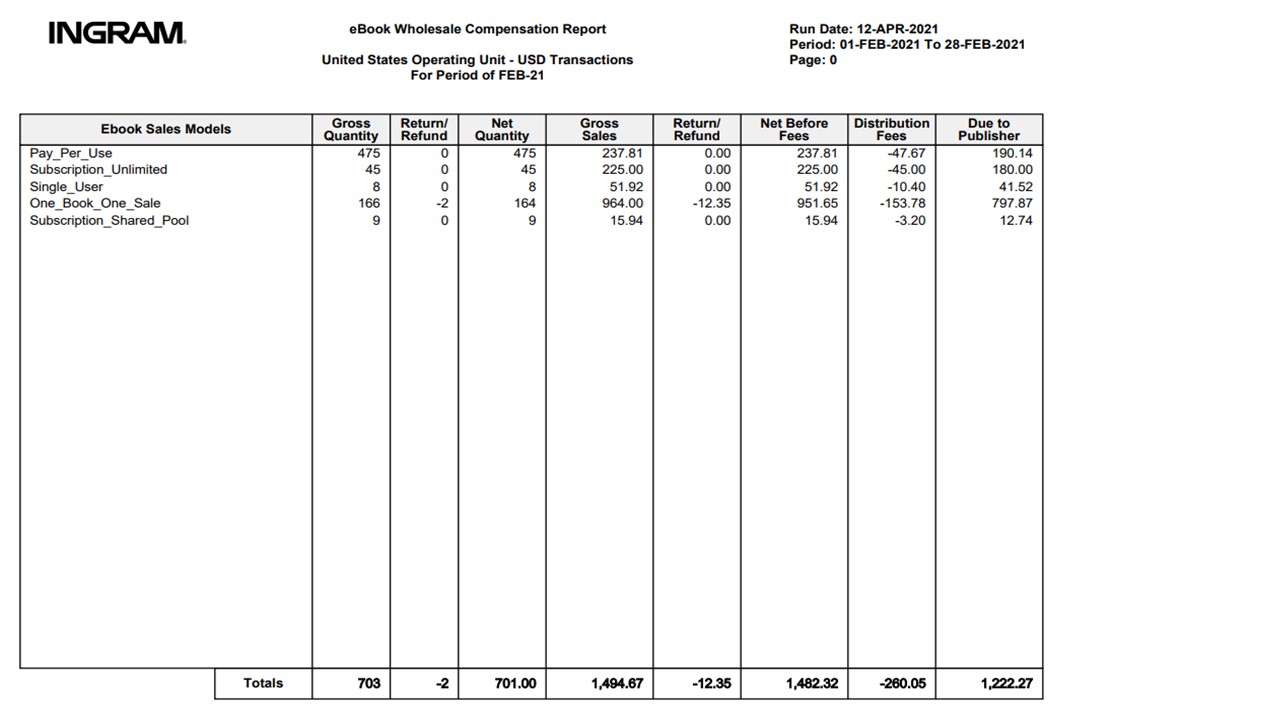 Click https://myaccount.ingramspark.com/EbookSalesModels to access the Ebook Sales Models page where you can learn more about the library markets we offer for ebooks and the requirements.
IngramSpark accounts receive 85% of the net revenue received by Ingram for every sale of your ebook(s) no matter who the retailer is.
Ebook retailers have 25 days after month end to report Ebook sales to Ingram. For this reason, the sales report you receive will be for sales 60 days prior. See the chart below for the payment schedule.
A separate report is generated for Apple (Agency) ebook sales. If your ebook is sold at Apple and any other ebook retailer, you will receive two separate reports.
If there were no ebook sales, you will not receive a compensation report email.
Monthly sales reports will be emailed within five (5) business days of our accounting month-end. Payments are made to the publisher, via direct deposit or PayPal, 90 days from the end of the month in which the sales are reported.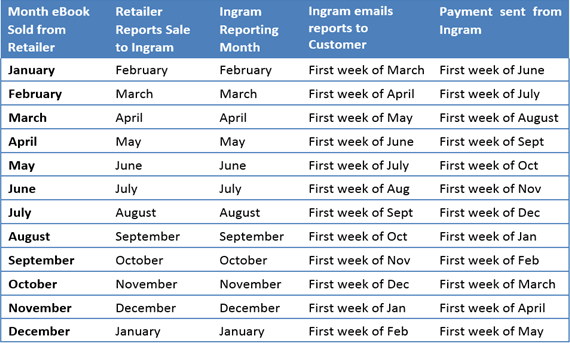 HELP US HELP YOU!
If this article didn't answer your question, please share in the comments section below the problem you experienced or the help you were needing.
Thank you!