convert conversion ebook bookbuilder epub create design pdf correction
If you have a print PDF file uploaded to your IngramSpark account for a print book that is in production (eproof approved and available for printing), we can create an ePub file for your ebook. Click the drop-down arrow to the right of the title and click Convert to begin the process.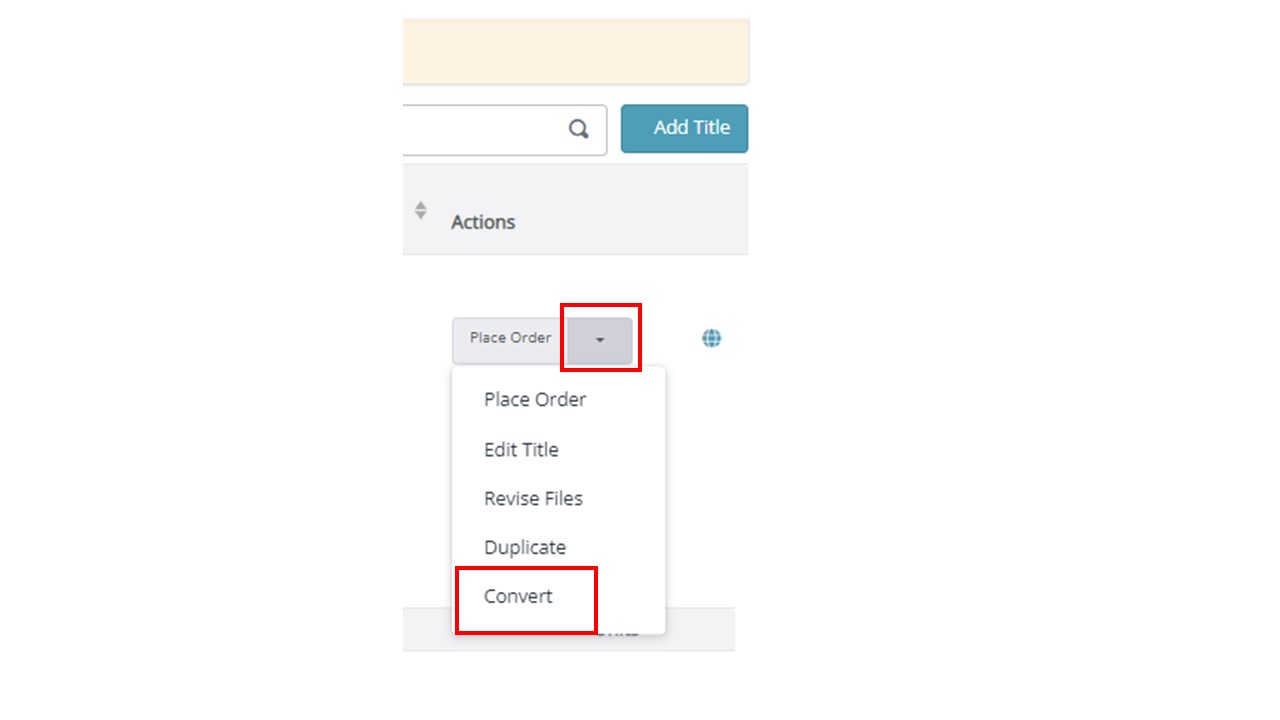 What you should know...
The following is a list of languages an ebook can be written in that can be converted:
English [UK/US]
German
Dutch
Catalan/Spanish
Danish
Italian
Portuguese
French
Russian
Icelandic
Swedish
All the Indian languages
We are not able to convert reverse-bound titles.
The ebook conversion process typically takes 15 business days.
We will use the PDF file in your IngramSpark account for the print book to create a re-flowable or fixed format ePub file.
You will not be able to revise your print file until the ebook conversion is complete.
The cost for this service is $.60 cents per page. This fee will be charged to the credit card on file. The total conversion cost will be displayed on the last screen of the conversion process for your approval.
A unique ISBN (different from the print version) is required. You can supply your own or if located in the U.S., customers can purchase a discounted ISBN or use a free ISBN during the setup process.
You will also add the retail/list price for the ebook for each distribution market, during the ebook title setup process.
Once your conversion is complete, we will upload the ePub file to your account and notify you when the title has been distributed.
We recommend only requesting the ebook conversion service once you are satisfied with the content in your print file.
BookBuilder Tool
You can also use IngramSpark's FREE BookBuilder Tool to create your ebook files, which you can access here!
IngramSpark now offers free ISBNs to authors and publishers located in the United States.
The imprint will be listed as Indy Pub
Any title with a free ISBN must be placed in our wholesale distribution program
ISBN cannot be transferred to another account in the future
ISBN cannot be used on any other publishing platforms (KDP, Blurb, Bookbaby, etc.)
Pricing for at least one market is required and the book will be available for sale through each market pricing is provided for
If you use a free ISBN and later decide you want to own the ISBN, you will have to set up the book as a new or revised title and purchase a different ISBN for the book
Promo codes cannot be used in conjunction with a free ISBN (Example: promo codes for free title setup)
Corrections or Revisions to ePUB Files Converted From a Print PDF by IngramSpark
If IngramSpark had the ePUB file created for you from the print PDF, please contact support about submitting corrections to the ePUB file.
If you need to make 10 editorial changes (punctuation, misspellings, etc.) or fewer
This does not include adding content. i.e. No new pages, chapters, adding or changing footnotes, etc.
Contact support for instructions on how to submit the corrections to be made to the ePUB file. These revisions can usually take 3 business days to complete.
If you have more than 10 edits to make to the file, this is a revision and a new conversion must be submitted.
Contact support for instructions. Conversions usually take 15 business days and are charged for a full conversion @ $.60 per page.
Revision Costs:
Anything that requires more than 10 editorial changes or adding content to the file should be considered a whole new conversion. Full cost at 60¢ per page.
HELP US HELP YOU!
If this article didn't answer your question, please share in the comments section below the problem you experienced or the help you were needing.
Thank you!