The Ingram companies are PCI (Payment Card Industry) Compliant. Part of our compliance includes encrypting user passwords to protect our customers against any malicious access to their accounts. Due to this requirement, we cannot provide your password to you, but we can help you reset a password.
If you forgot your password or are having difficulty logging in, these instructions will help you access your account.
PLEASE NOTE:
If you attempt to change answers to the encrypted security questions for your account, you will be prompted to provide your current password.
IngramSpark now maintains a password history of the past 10 passwords used and does not allow a changed password to match any of those prior passwords.
You can request a temporary password to log in and create a new password of your own choosing. To request a temporary password: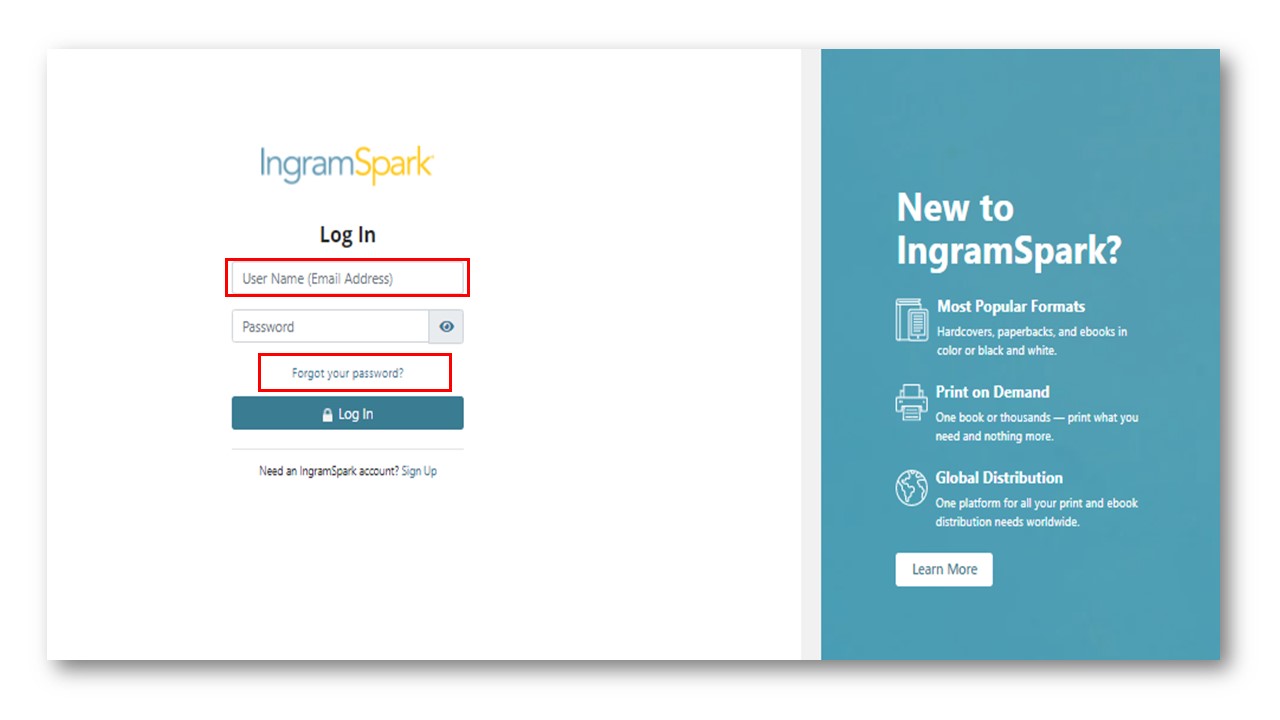 Enter your email address and click on the blue "Reset Password" button. See the image below.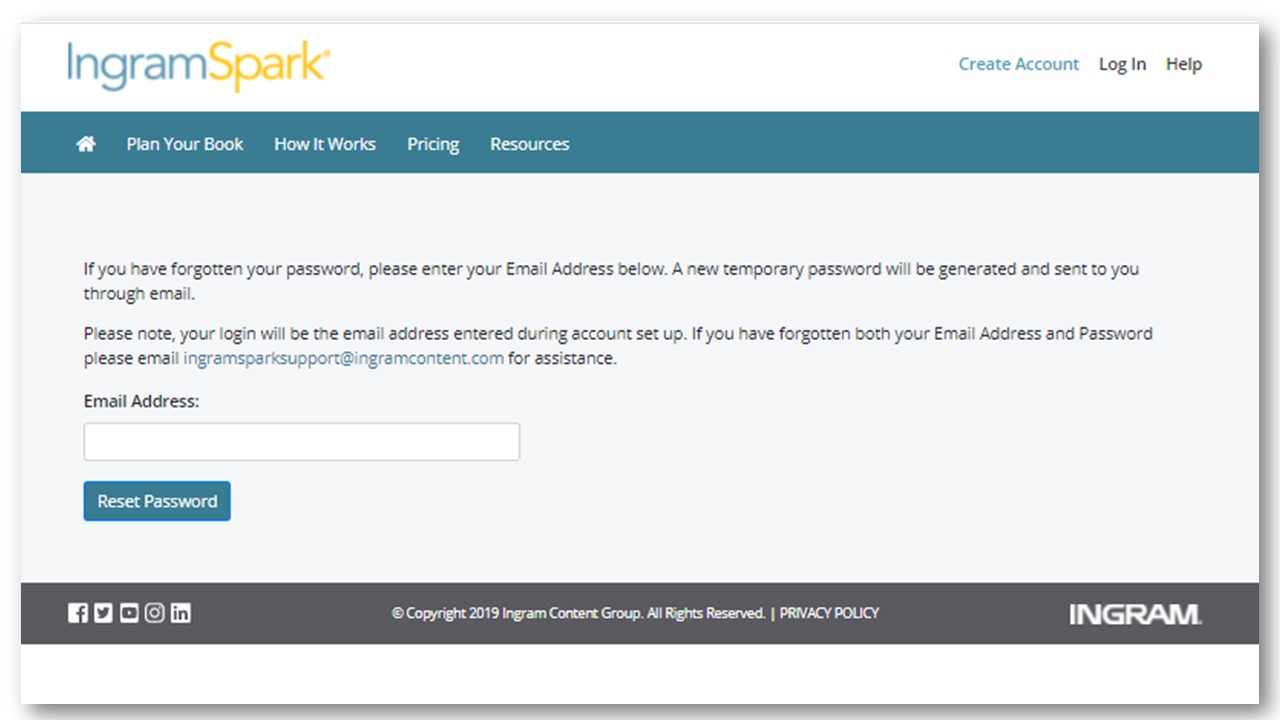 You will be prompted to provide an answer to one of the security questions you created when you set up your IngramSpark account. Enter the answer and click the "Reset Password" button.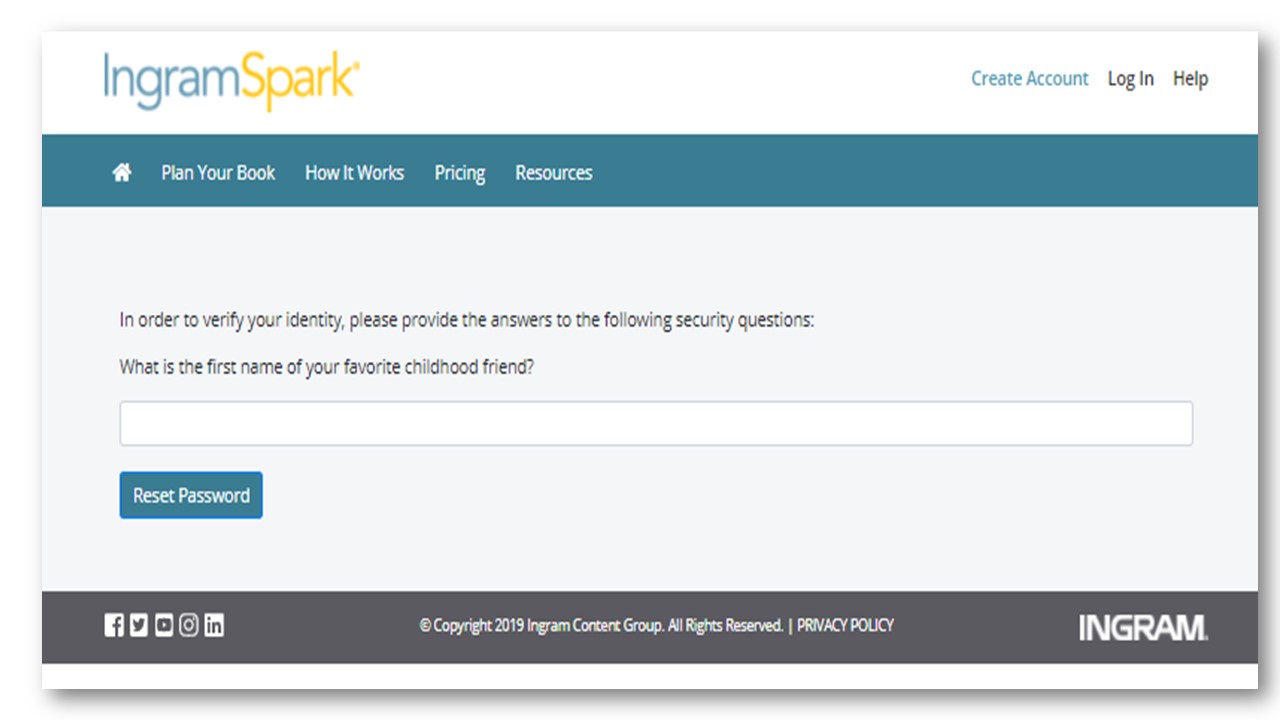 If you do not enter the correct answer to the security question, you will see the message shown below and will need to email the support team for assistance.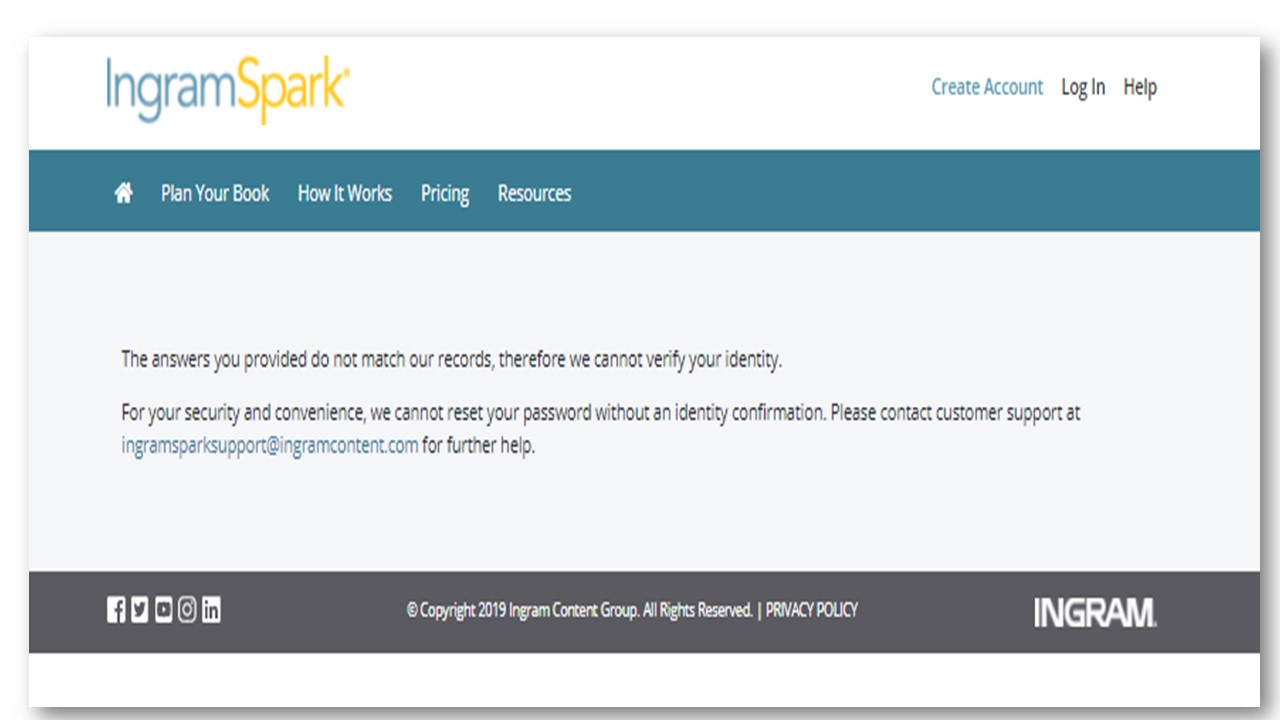 When you receive the temporary password...
You can copy and paste the temporary password into the password field. Be sure to delete blank spaces that could appear before and after the temporary password.
Passwords are upper/lower case and space sensitive, so be sure you are entering the temporary password correctly. For example, if a lower case "n" is entered as an upper case "N", the password will be rejected.
If more than one temporary password is requested, you will need to use the most recent temporary password sent to you. Any previous temporary passwords are considered invalid once a new temporary password is requested.
If you continue to experience problems trying to access your account, please contact IngramSpark Support.
HELP US HELP YOU!
If this article didn't answer your question, please share the problem you experienced or the help you were needing with resetting your password in the comments section below.
Thank you!