In the left side toolbar of your IngramSpark account, click on the Orders link
Click on the link for Address Books
(Image 1)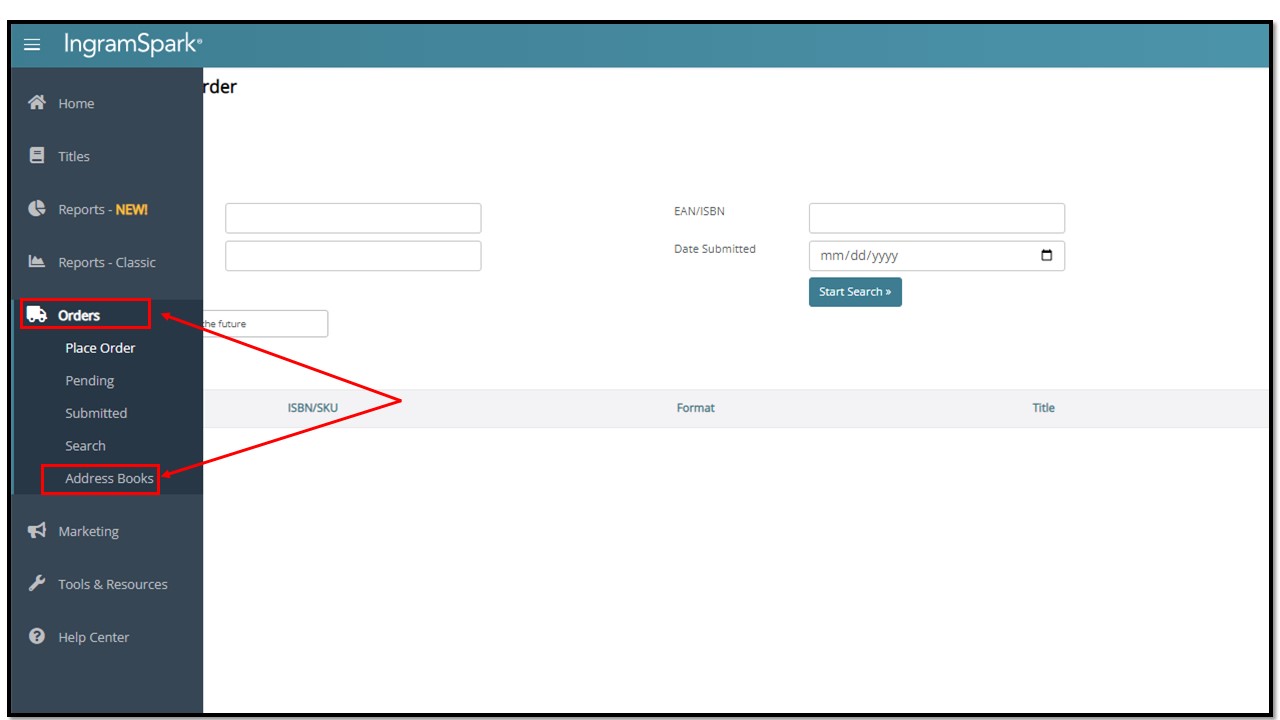 This takes you to the Address Book (Image 2) where you can add new addresses or edit addresses already in your Address Book.
Listed on this page are the addresses currently in your address book.
Your default shipping address will be listed first.
(Image 2)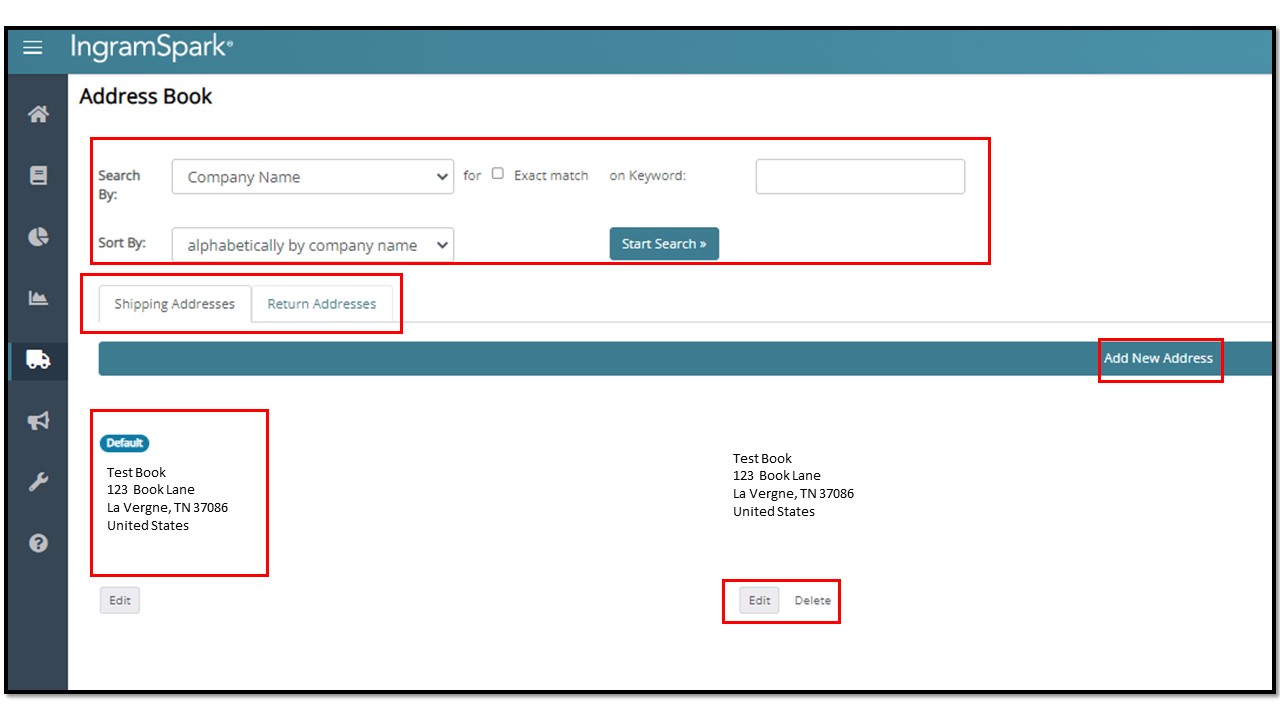 Click Add New Address to add a new address to your address book or click the Edit button under the address you would like to change and click Save (Image 3).
(Image 3)