NO MORE BOOK SETUP FEES!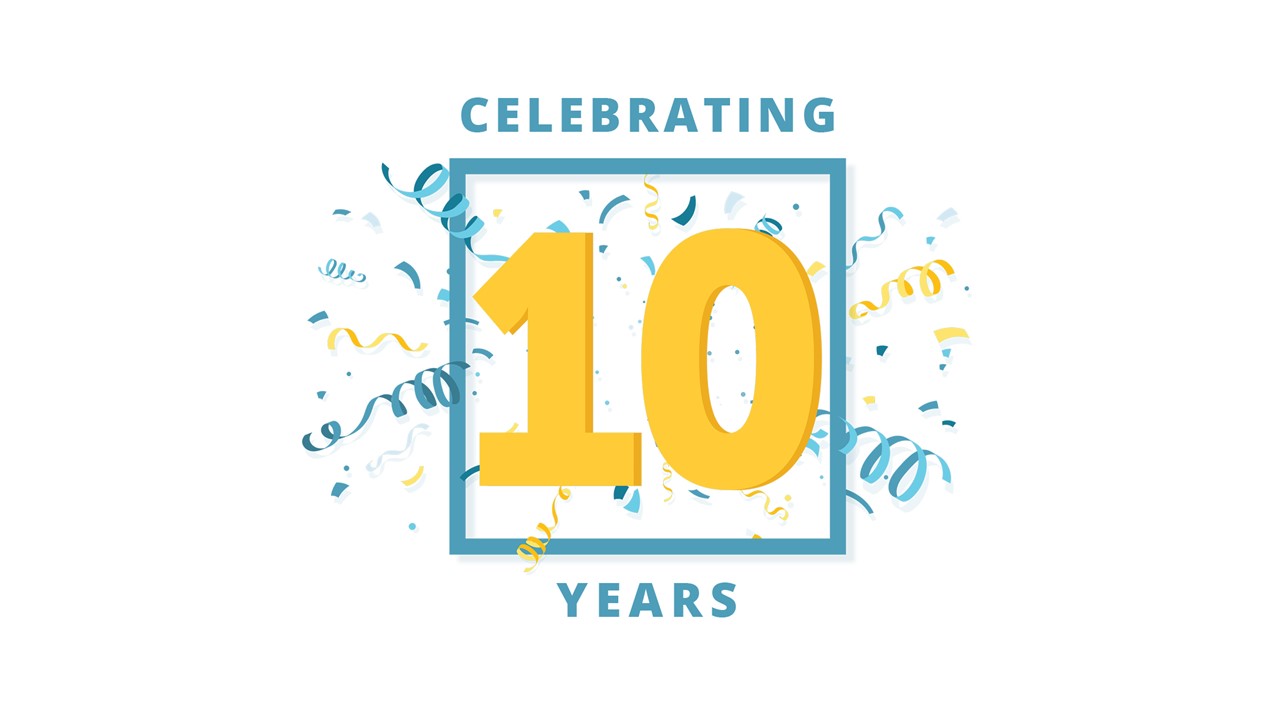 In July 2023, IngramSpark will be celebrating our 10th year of providing self-publishing, distribution, and marketing services to authors and publishers around the globe!
To celebrate we're announcing exciting changes that will make publishing your book with IngramSpark even easier.
FREE TITLE SETUP!
Print and ebook titles will no longer be charged a setup fee, effective May 1, 2023.
FREE CORRECTIONS!
Effective May 1, 2023, uploads for revised files will be free for the first 60 days after the title has been
approved by the publisher (in production).
After 60 days, revision fees will apply.
To view the date a title went into production, click on the "Title Available" link.
This will open the Title Status Details page.
The "Available for Printing/Download" status shows the date the files went into production.
See the images below.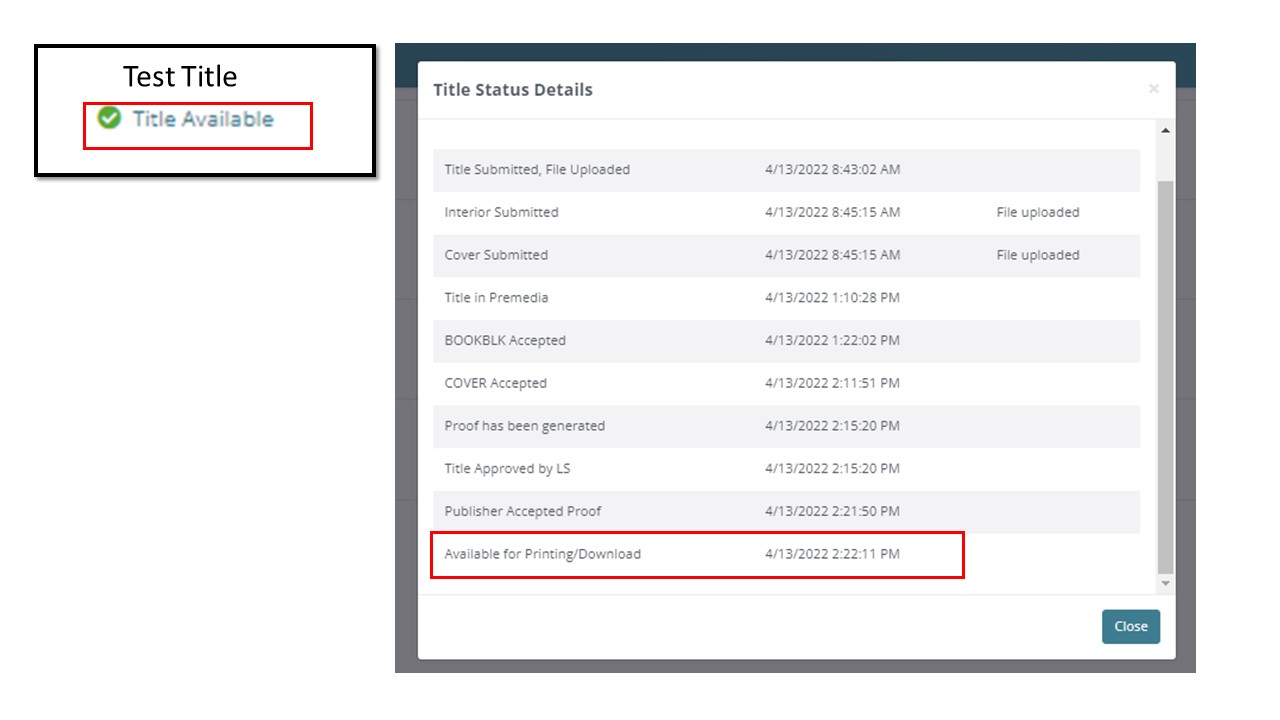 FLAT RATE SHIPPING FEE (US Addresses Only)
Effective July 1, 2023, IngramSpark will charge a flat rate for shipping fees for orders you place for your print books, shipping to addresses in the contiguous US.
Orders with Basic Shipping to USA Addresses (Excluding Alaska & Hawaii)
Basic shipping is Media Mail or comparable and delivered by USPS.
It is not trackable and is not insured and the publisher assumes all risks of damage or loss.
No Handling Fee
$2.99 Per Order plus:

$0.50 Per Unit Up To 25 units
Orders with Standard Shipping to USA Addresses (Excluding Alaska & Hawaii)
Standard shipping is UPS Ground Commercial and Residential.
Shipments are trackable.
No Handling Fee
$8.99 Per Order plus:

$0.70 Per Unit for 1-15 Units
$0.65 Per Unit for 16-49 Units
$0.60 Per Unit for 50+ Units
All other Basic and Standard orders use the same current pricing
(including handling fee)
There is no change to Overnight shipping, 2nd-day Air shipping,
or Economy Heavyweight.
To locate information about all the shipping options click on ORDERS and create a new order. Click on the Shipping Methods link as shown in the image below.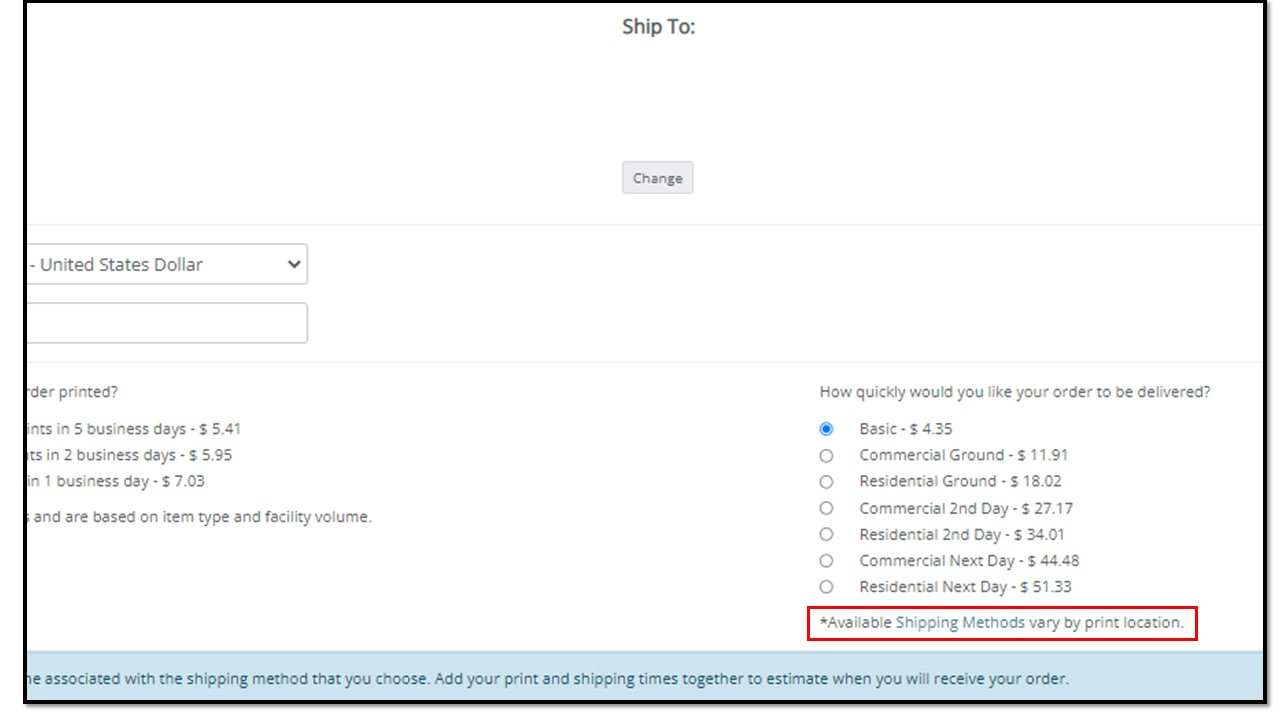 NEW PRINT OPTIONS
We now offer an ultra-premium color option that is ideal for books that include images and graphics that would benefit from sharp, crisp contrast. Ultra-premium books have offset printing color quality using a toner printer. Our ultra-premium color option can help you create bright and vibrant books!
Also available is groundwood paper, a lightweight, thicker paper that is mostly paired with mass market and trade content. It can bulk up a book without the added weight.
Check to see if your book could benefit from groundwood paper by using our publisher compensation calculator.
GLOBAL DISTRIBUTION FEE
Effective July 1, 2023, a distribution fee will be charged for every print book sold through Ingram's Global Distribution network,
reaching 40,000+ bookstores, retailers, libraries, and schools.
The fee will be 1% of the list price of the print title sold.
For example, if your book has a US list price of $20.00,
the market access fee will be $0.20 cents.
This fee will appear on the compensation report in a
field listed as Global Distribution Fee.